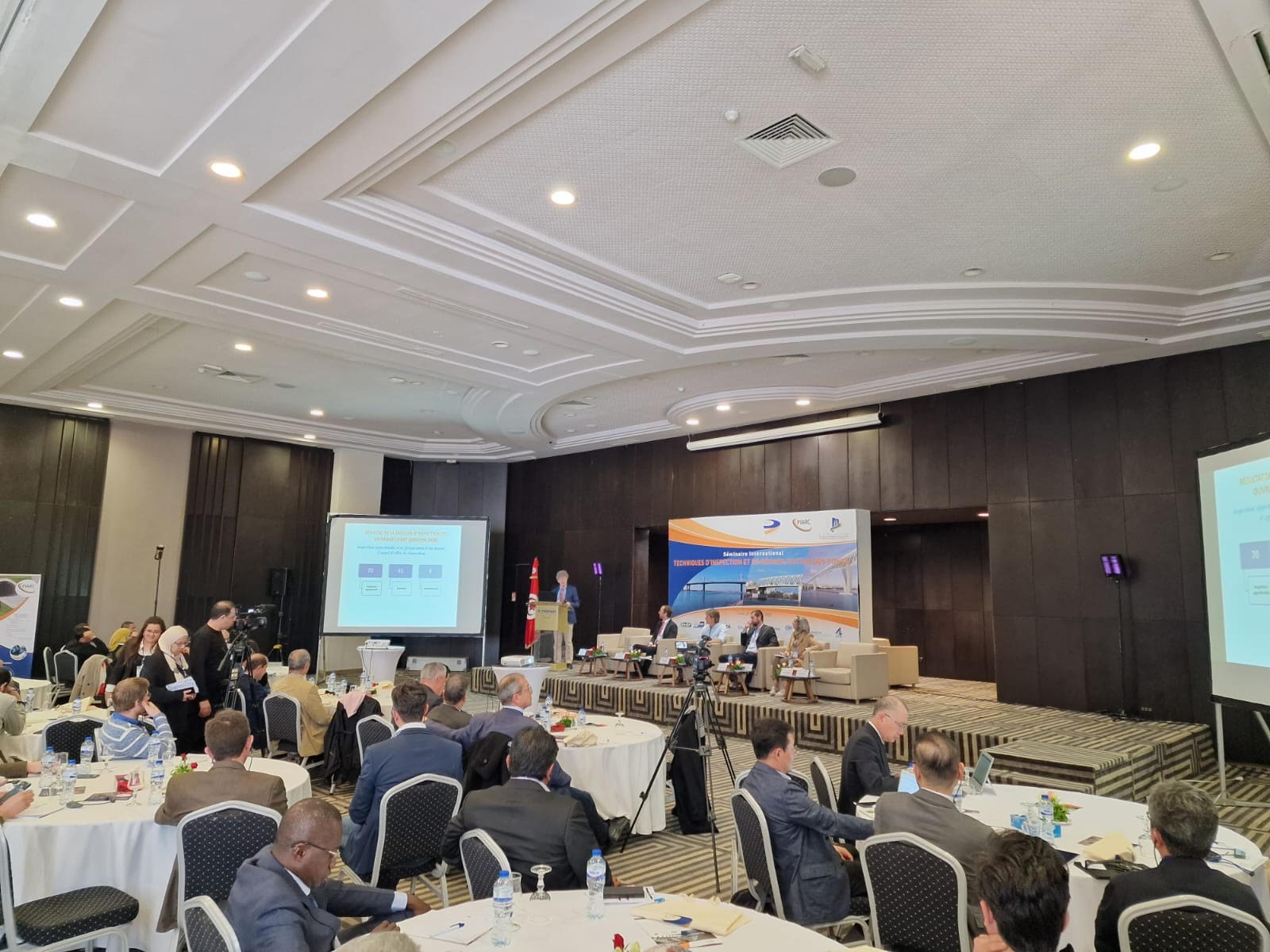 International Seminar on Bridges Inspection and Rehabilitation Techniques in Tunis
12. 04. 2023
We're excited to share some highlights from the International Seminar on Bridges Inspection and Rehabilitation Techniques that took place in Tunis from February 22nd to 24th, 2023. Organized by the World Road Association (PIARC) the seminar attracted a diverse group of attendees from all over the world including engineers, researchers, and professionals from various countries, all of whom shared a common interest in techniques used for bridge inspection and rehabilitation.
The seminar provided an opportunity for participants to exchange knowledge and ideas on the latest techniques and technologies and highlighted the importance of continued innovation in bridge inspection procedures and methods. The event featured informative presentations, interactive discussions, and hands-on workshops that allowed attendees to gain practical experience and insight about developing strategies for improving the resilience of bridges.
The diverse range of attendees provided a unique opportunity for networking and building connections in the field of bridge engineering.